(The working title for this post was, "Oh my god, you mean I've spent how much on this stuff?")
The other day, the idea for this post came to me while I was crossing the street. This is generally how posts come to me. Or in the shower. Apparently, the process of shampooing seems to release all of the creativity in my brain. Weird, right? At least it's just shampoo, and not crack. Crack is whack.
Uh, anyway. I thought it would be fun to go back and document all of the things I've written about on this website that I've ended up buying. Or, things I've bought that I've then profiled on here. Fun! A good time! And then I actually went through my (teeny) archives and started counting. And then it wasn't so much fun anymore. Like, it was decidedly un-fun.
Because, apparently, I have bought waaaay more than I thought I had. And I felt kind of like a crack addict (Crack! It's still whack!) having an intervention. Like, my blog came to me and said, "Erin, we love you. That's why we're all here. But this is what you have done to your wallet. Do you see? Do you see how much damage you've done? I cannot stand by while you shop your life away. I refuse to support your like/want/need addiction!" And then my blog cried really big, ugly tears and someone in the circle passed it a box of tissues while I sat there with my arms crossed and said, "Are we done yet? I have more shopping to do."
That entire tangent really isn't helping convince you I'm not on drugs.
ANYWAY. Let's just get right down to this, shall we? I present to you, dear readership of 9 (NINE, WE'RE UP TO NINE! Well, 8 if you don't count my mom, who I'm sure would find anything I do enjoyable by virtue of being my mom. see: all those years I played violin/tortured the eardrums of everyone in the near vicinity), a comprehensive list of all things I've bought because of this blog. Oh my god.
Travelcard cushion, first written about here. And again, here. If it makes it any better, the designer herself sent this to me after reading about how much I loved it. I mean, I still paid for it, but um…it's cute?
Canon Powershot, written about here, in the same Friday Five as the pillow above. I have a degree in Photojournalism and had been without a decent camera for longer than appropriate. There. Justified.
Deux Lux purse, written about here. If you haven't been paying attention, that makes 3 things from the same Friday Five post that I've gone and bought. That was a bad week for me. And my wallet.
Capri Blue Volcano candle, written about here. I justify this by saying that it smells really, really good.
West Elm coffee mugs, written about here, in a delightful mini-post entitled, wait for it, "West Elm Coffee Mugs."  Actually, I bought two of these. I don't drink coffee. But you can totally put tea in these and the mugs can't tell the difference.
The most comfortable shoes in the universe, written about here. Not only can I justify buying these by saying I needed them for work, but the second time I wore them, a co-worker made me an award in Word with clip-art, declaring that I had "The Most Stylish Shoes." So there.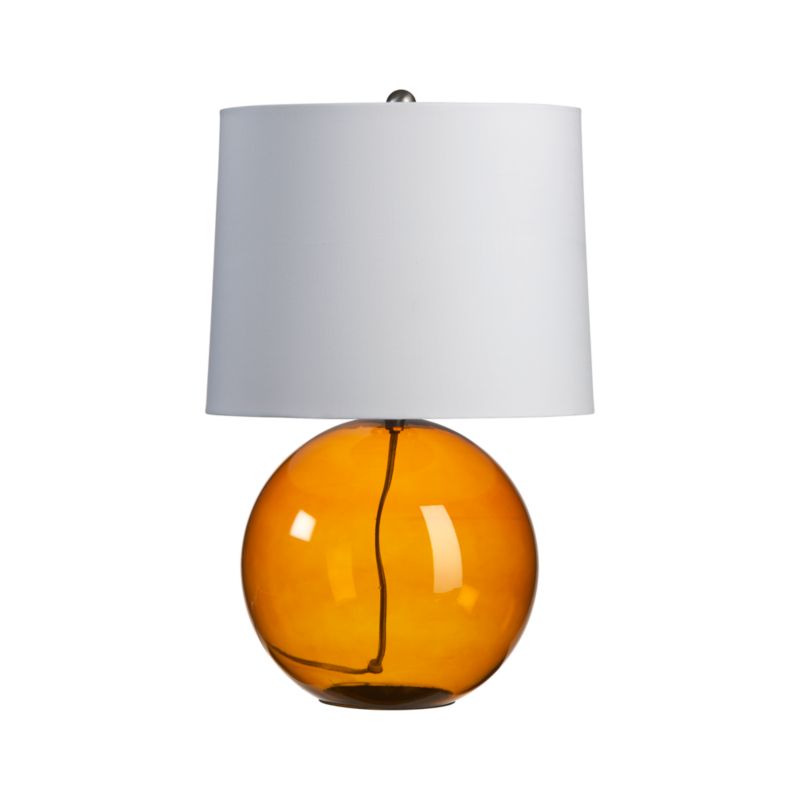 Crate and Barrel Hoopla Lamp, written about here. Oh, come on, you know you would have bought it, too. Update: in a sad turn of events, the Franken-lamp from that post has found a new home…at the Salvation Army. Sorry, Franken-lamp! I enjoyed using you for the time that I had you.
BHLDN Planter, written about here. So far, I've haven't written on the chalkboard part, but it has definitely served it's purpose as a mail sorter and decorative-plant-holder in the entryway of my house.
IKEA vases, first written about here, and then again here. Oh my god, what? Did I need all three? No. We've been over this. You never know when I'll need a certain color! See? Proof.
IKEA pitcher, written about here. This shouldn't even count, because it's from IKEA and was therefore under $5. Also, it looks super cute on my desk.
IKEA lamp, also written about here. I know, I know. That again makes 3 things from the same post. But I don't think this one should count because I bought it in white, not gray. Sooo, free pass, right?
Macbook, written about here. Okay. There is no justification for this considering I have a fully functioning, less than 3 years old iMac, but sometimes it takes a lot of effort to get off the sofa and blog. I will gladly pay for the luxury of not having to exert that energy. If this blog ever becomes my full-time job (HA. HA HA!) I can write this off, right? ("You don't even know what a write-off is.")
Bath tins, written about here. This was a totally frivolous purchase, I'll admit. But bathroom organization is the bane of my existence, and these have made the entire process a heck of a lot easier, and prettier! Exhibit A.
ASOS Canvas bag, written about here. It's perfect. It was on sale. I might have jumped the gun on buying it intending to use it as a carry-on considering I don't have a plane ticket to anywhere purchased yet. But it also doubles as an efficient weekender, which is good, because I have two big weekend trips coming up this month.
Oof. If you add it all up (the items, not the cost. I don't even want to go there), and count the vases from IKEA as individual items, then we're at a grand total of 16. 16 things! I've bought more stuff than people who read this blog. For shame! Do I regret any of these purchases? Nah. Although if you see my lust after any more bags, just stop me. I have way too many.
Also, there is something NEW going on at the bottom of this post (and, subsequently, all other posts from the archives and from here on out). This little widget will now provide you with related posts you might enjoy. Or, that's how they claim it is supposed to work. All I know is that every blog I read that has one of these LinkWithin widgets installed on it ends up stealing hours and hours of my time. So now you know my angle! But what do you think, should it stay or go? Do you think you'll use it? Is it fug and totally messing up your enjoyment of the blog? Let me know!
Happy Wednesday, kiddos! Hope the week is treating you well so far. Check back on Friday for a special edition of the Friday Five!