You know that scene in The 40 Year Old Virgin, when the one guy says to Steve Carrell, "I mean, look, dude. You think this was an accident? All of this right here? Premeditated, partner. You gotta highlight your attributes, like a diamond in the rough." That's my approach to making myself respectable to be seen in public. The difference between what I look like when I wake up (swamp monster) and when I leave my house in the morning afternoon (less-swamp monster-y) is substantial. I think the most accurate representation I could give of what I look like when I wake up is this little gem from Hyperbole and a Half: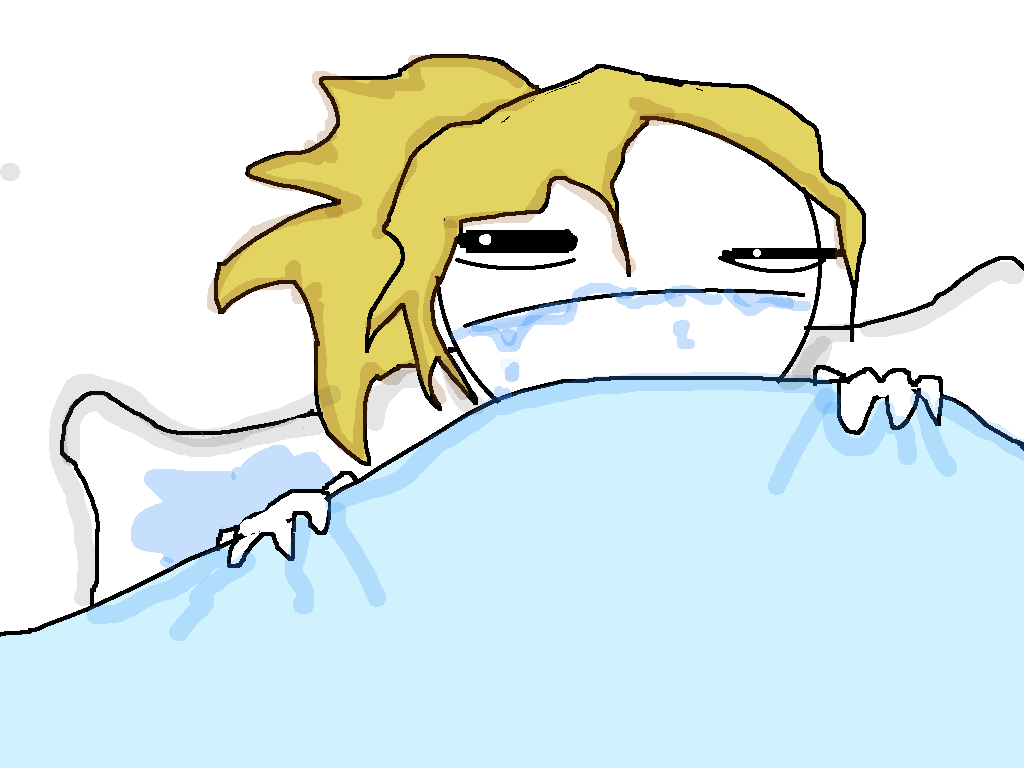 I mean, my hair is darker than that, and I don't have a blue blanket, but other than that, it's what you will find if you sneak attack me at any hour of the day earlier than 10am.
And when I leave the house to go do fun things like spend money I shouldn't be (it is terribly unfortunate I live less than 3 blocks from an H&M, a Zara, and an Anthropologie), I manage to look like this:
That's pretty much spot on.
Premeditated, partner. And I couldn't do it without these 6 beauty products: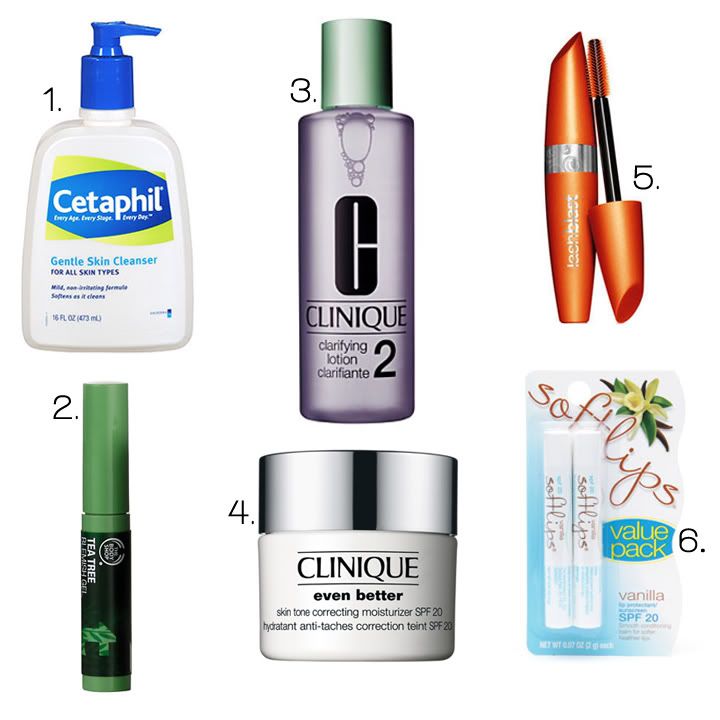 1. Cetaphil Gentle Skin Cleanser – I have finicky, sensitive, vampire-pale skin. It reacts poorly to pillowcases and towels that aren't washed frequently enough, certain laundry detergents, the weather, hormones, and I've even had to change shampoo like 10 times because inevitably my skin would rebel and break out anywhere that my hair touched my face. I've tried a million different and expensive face washes, but either they were too drying or too irritating. I've been using this for about 2 years with great results. It has the consistency of watered down lotion (or you know, when you fill an almost-empty bottle of conditioner with water to make it last longer) and it is scent free. It feels filmy and creamy going on, and it isn't harsh at all and doesn't sting, so at first, you can't even tell it's working. But it leaves my skin so soft and fresh, I'll never use anything else.
2. Body Shop Tea Tree Blemish Stick – As I said, I've tried a lot of the products in this line, and I think this is by far the most effective for me. Even with using Cetaphil, I'll still get an obnoxious little blemish here and there. I'm human, and I eat more sugar than is food pyramid approved, it's bound to happen. And when it does, I use this bad boy. It's expensive, at $9 a tube, but you only need a dab or two at night before you go to bed. It's like magic. Also, helpful hint: the wand won't be able to get all the gel at the bottom of the tube eventually, but if you stick a Q-tip it you can!
3. Clinique Clarifying Lotion 2 – Growing up, my mom used (and still uses) the Clinique 3-Step skin care system. The bar soap in that line was awful for my skin, and the liquid version wasn't much better. While I started trying other face washes, I kept using the astringent (why they call it "Clarifying Lotion" is inexplicable, the stuff is like nail polish remover for your face) and the 3-Step moisturizer. The astringent is great. You just wet a cotton ball with it and wipe it over your face after you wash and dry it; it's kind of horrifying but oddly satisfying how gross the cotton ball looks after you clean your face with it. You'd be surprised at how much gunk is left on your skin even after washing. This stuff gets rid of all of it. Not going to lie, it stings like the Dickens, but it's that kind of good burn that means it's working. However, it is too drying to not follow up with a moisturizer, which is where #4 comes in.
4. Clinique Even Better Moisturizer – Clinique's standard yellow moisturizer was great for almost my entire life, but within the last year or so, it started making my skin like an oil slick. I felt like that poor kid you probably all had in your high school, whose forehead could be used as a spot-light for the high school production of Annie. But I had been using Clinique for upwards of 10 years, and I was more ready to blame the oiliness on a change in my body's chemistry rather than break my loyalty to their products. Enter Even Better Moisturizer. By far the most expensive thing I put on my face (except for when I bathe in angel's tears, obviously) at over $40 a tub, but this stuff is amazing. It's paste-y and smells like sunblock since it has SPF 20 in it, but it's worth it It has a serum in it that evens out skin tone and reverses damage and dark spots from previous blemishes over time. It's magic in a jar.
5. Covergirl Lash Blast – Don't hate me because I buy my mascara at CVS. But if you want to hate me because the paltry $8 I spend on a tube of this stuff comes in $20 under what you might spend on a shittier alternative from Sephora, and mine never clumps or collects under my eyes in black patches by the end of the day, then go right ahead. The brush on this thing is intimidating; it's large and in charge, but it gets every single lash and makes them look amazing (if I do say so myself. And I do.)
6. Softlips Vanilla Lip balm – If you knew me before the age of 18, you knew that I had a collection of roughly 400-600 lip glosses. This is not a gross exaggeration, this is an actual figure based on actual amounts. I was more obsessed with lip gloss than a 13 year old girl is obsessed with Justin Beiber (pop culture reference!). One time, my dad's old office was having an employee art show, and everyone who wanted to be in it had to create a 14″ x 18″ shadowbox. My dad suggested I make "an artful display of lip balm" since I had so much. Well, I'm older now, so while you won't find Dr. Pepper flavored Bonnebelle Lip Smackers in my bag, you will find this incredible skinny little tube of SPF 20 lip balm. It's light and does exactly what the name suggests, gives you soft lips.
That was perhaps the most I've ever talked about my skin care routine.  If you read through all of that, congratulations. I fell asleep about halfway through.
What are your skin care secrets, kiddos?