Valentine's Day is one of those weird holidays where you're not sure if everyone celebrates it or enjoys it or in fact secretly hates the entire idea (Foxy, looking at you on this one), so you don't want to bring it up in case it's a sore subject. As in: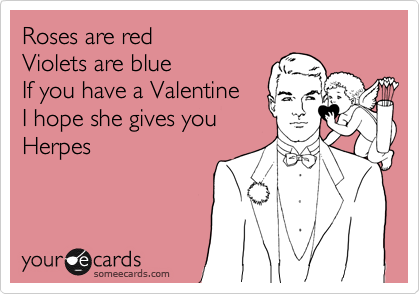 Snarky! I don't know, I've always loved Valentine's Day. I love roses, I love the entire institution, including the special pink, red, and white m&ms they release for the occasion. I was a Valentine's Day Champion in high school. It's true. Ask anyone.
On a more romantic note, let's take a look at this lovely, lovely ring from Cat Bird, shall we?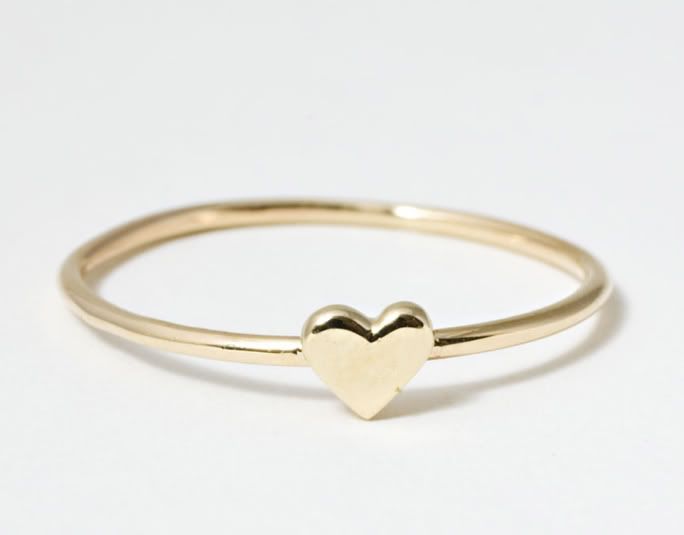 Have you ever seen something quite so darling? I didn't think so. I love Cat Bird, and in particular, I love this series of rings. How sweet are they? Delicate and feminine, and perrrrfect for stacking. I have an unnatural love my the first letter of my first name, and a little ring with my little initial is almost too cute to stand.
Tonight I have a date with my three favorite little Valentines, my nieces! I foresee cupcakes and lots of pink candy and glitter in my future. Happy Valentine's Day, everyone!