For fun, and to occasionally flex my creativity muscle, I create sets in Photoshop of dream rooms or dream outfits. Usually, the source of inspiration is a single item, that I'll then pair with other things to make it cohesive. In this case, it was this bag. Oh, that bag. How you taunt me with your…olive-ness. And of course, it isn't available at my local Zara, and you can't shop online, so I'm stuck in bag-lust purgatory. This happens to me often, but usually the reason is my inability to afford my expensive tastes (YSL Y-Mail tote in black patent, I'm looking at you. I'm not generally into matchy-matchy, but I have this Y-Mail wallet, and I think it is lonely).
Anyway, this set started over the gorgeous Zara bag. Not too price-prohibitive, at under $90. I say that with some level of jest, of course, because even I am not immune to the realization that spending a good sum of money on a bag is wasteful. However, let me not besmirch the loveliness of the bag in question. Zara is like the mature older sister of H&M, in my mind. The clothes are tasteful, not too pricey (seriously, when they have sales, they have sales). Plus they have that cool Euro vibe going on that I love so much. Oh! And did I mention they have a wide range of sweaters and tops with elbow pads this season? I'm a sucker for elbow pads.
So this bag. It looks like it can fit anything and everything, which is good, you know, because sometimes I have to carry a of things. It also means that I might spend an hour rooting around at the bottom like Mary Poppins trying to find my keys, but that is besides the point. It's pretty. And it reminds me of a bag a freelance photographer would carry. I don't know why, but that was what I had in mind when I made this: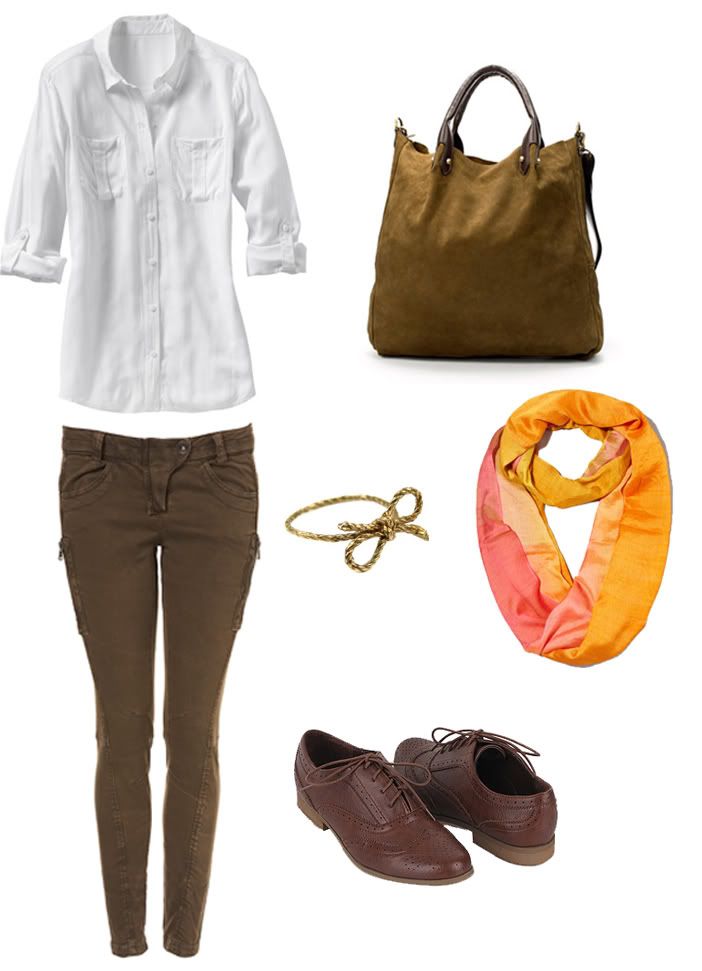 And now I'm curious. What are your bag obsessions? Tell me!